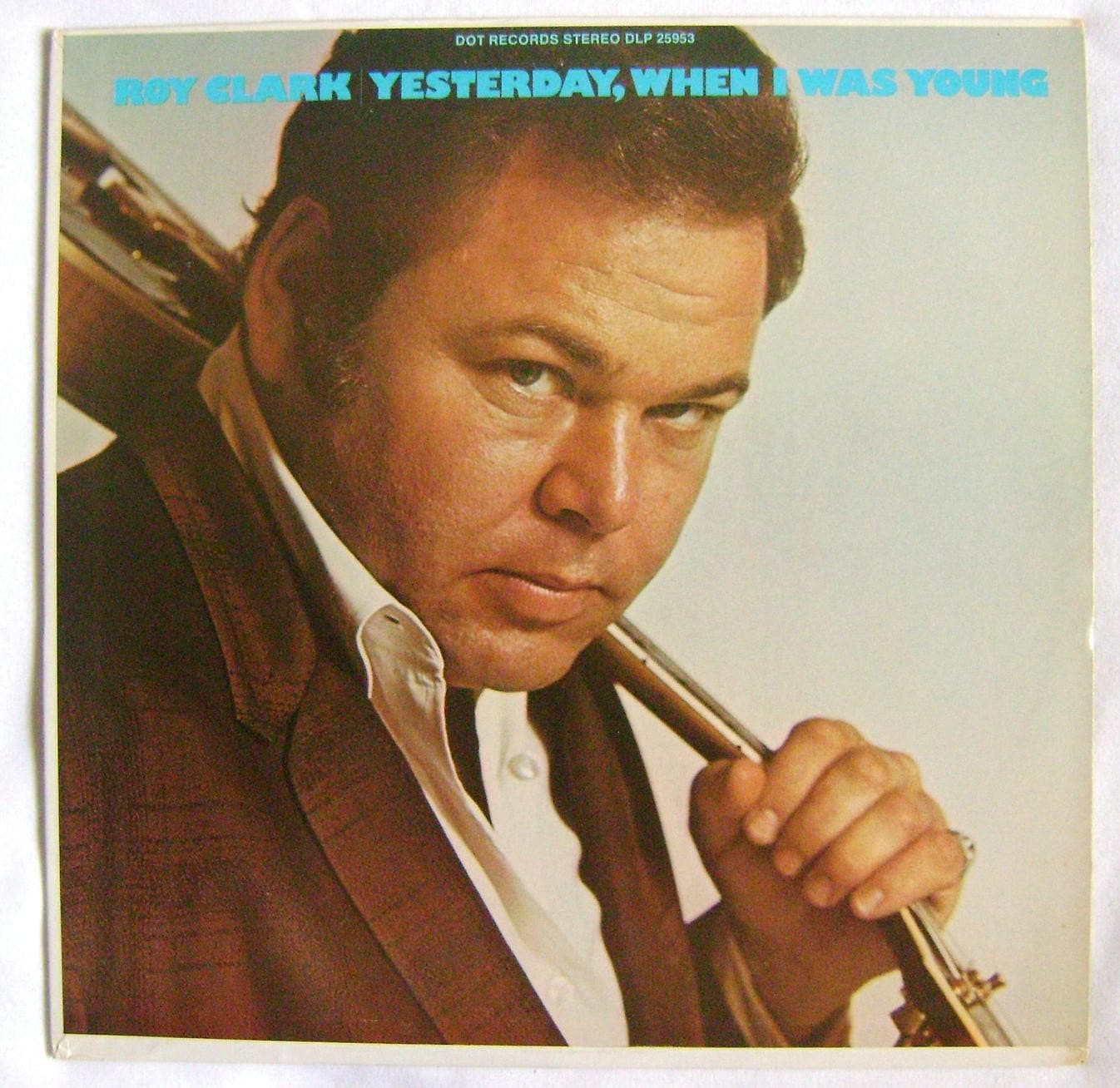 "Yesterday, When I Was Young" was Roy Clark's biggest crossover hit, an easy listening ballad by Charles Aznavour that made a strong showing on the country, pop, and adult contemporary charts in 1969.
Clark was riding high from his exposure on CBS' country music variety show Hee Haw, but "Yesterday, When I Was Young" and the album that accompanies it are pure pop. The closest the album comes to country music is "When a Man Becomes a Man," which sounds like John Denver, and John Hartford's "A Simple Thing as Love," which -- surprise! -- sounds like Glen Campbell.
The album yielded two other minor hits, "Love Is Just a State of Mind" and an appealing arrangement of Kurt Weill's "September Song." MOR pop ballads comprise only a small part of what Clark can do, but he does it well and -- in the case of Yesterday, When I Was Young -- he does it exclusively.